Press release

Actually Parks and Sutton Hospitality set to invigorate lodge park development sector as they announce strategic partnership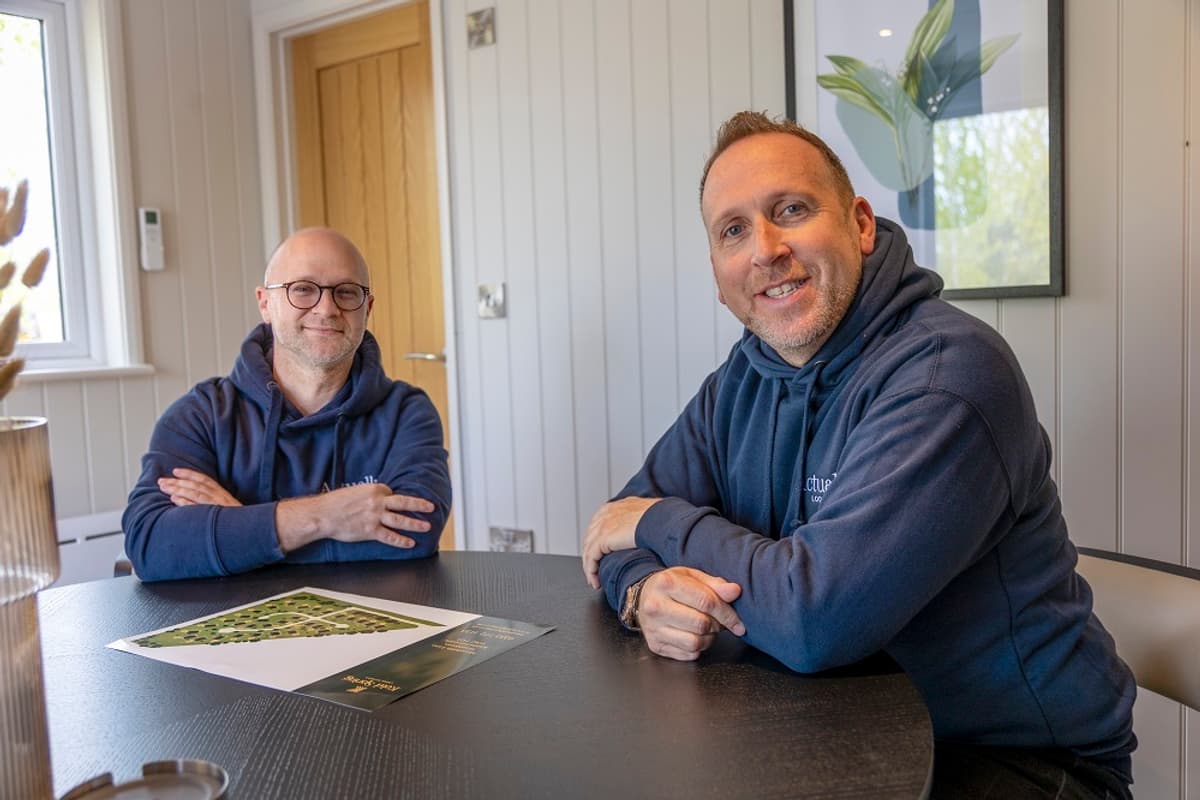 Published: 9:50 on 15 December 2021
Luxury holiday park and resort developer Actually Parks has announced a new partnership with leading Sunderland-based industry consultants Sutton Hospitality, which they say is already on track to generate 15 new UK holiday park sites, 1,000 new lodge pitches, and 500 new jobs by the fourth quarter of 2023.
The companies, which have already collaborated on significant resort developments in North Wales and North Yorkshire, are joining forces to create the Actually Group, offering an innovative end-to-end approach to luxury holiday lodge park development.
The partnership announcement includes the launch of Actually Lodges, a new group subsidiary which will design and manufacture luxury holiday lodges from the UK. The group says that UK manufacturing hubs will allow them to minimise issues which have caused global supply chain challenges. To maximise the resilience of their supply chain, the Actually Group will operate a buffered manufacturing model, improving efficiency by minimising bottlenecks and delays.
Rhodri Andrews, Marketing Director of Actually Group said: "The launch of the Actually Group gives us a great opportunity to significantly raise the bar on holiday lodge and park design. At a time when the holiday lodge market is so buoyant, we are thrilled to be bringing together some of the UK's best industry talent with a new nationwide end-to-end manufacturing capability and a genuine commitment to sustainability. There is great potential to do something really transformative for the sector."
The lodges will be a departure from the usual UK holiday lodge blueprint. Using a highly energy efficient structural insulated panels (SIP) build system distributed from regional hubs, the Actually Group lodge model will significantly reduce supply chain miles and the 'embodied' and 'lifetime' carbon for each holiday lodge produced. It will also deliver a unique luxury lodge product for the consumer, which is architect-led and custom designed.
Complementing a spacious open plan living area, innovative garden veranda rooms will allow guests to extend their enjoyment of outdoor living all year round. Other key features include infinity hot tubs, electric car charging ports, smart home integration, and wireless home sound systems. The exteriors of the lodges will be finished with premium natural materials to complement the setting, including zinc, copper, and larch cladding.
Managing Director of Sutton Hospitality, Andy Sutton, said: "Our sector loves to talk about sustainability and innovation, but all too often it turns out that the reality is more about buzzwords than meaningful vision or design. The upside of that is that for those of us who want to drive real progress it's a great opportunity. The Actually Group has the expertise, ambition, and capability to transform the park and lodge sector, taking it to another level entirely."
Actually Group is already developing multiple sites across the UK, including in North Wales, Cumbria, Cornwall, Devon and North Yorkshire – the top five most popular staycation destinations for 2021 according to a poll by Sykes Holiday Cottages.
The UK holiday park sector makes a significant contribution to the UK economy. According to research commissioned by the UK Caravan and Camping Alliance in 2019, it generates £9.3bn in visitor expenditure per year, equivalent to £5.3bn GVA, and supports 171,488 FTE jobs.
Back to press centre
Press contacts
Rick Lyon: [email protected]
John Meehan: [email protected]
Telephone: 01482 223479
Download our press kit
Our press kit contains our corporate logos, including logos for our holiday parks. It also includes high-res images for use in your publications when writing about our brands.